About Me & Salem Dolls
About the Site
Salem Dolls has had many different names throughout the years. Pixel Toonz, Muse on Vacation, Dolls by a Dude, etc; I just couldn't find a right name for it. Finally about two years ago I started Salem Dolls on my very own domain. Unfortunately, not long after I quit dolling and my site went down. I did not doll often, but I had my moments. Then, in January 2007, a sister site and good friend, Juleah, presented me with a proposition: my very own dolls site started up again on her domain. I accepted (as you can see) and have decided to take dolling up again.
About Me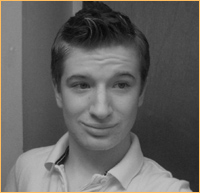 Name: Brandon
Age: 16
Myspace: http://www.myspace.com/fabulushness
Interests: The outdoors, poetry, theatre, reading, writing, herbal tea, singing (especially on MSN, LOL), friends, art in general, dolling (of course), music, movies and books.
Dolling History: I started dolling in 2004 when I saw several members of a forum I went to post dolls. They were so pretty and before I knew it I started dolling on my own. I got my forum friend Juleah to start dolling (after much pestering.. LOL) and she eventually got addicted like me. Pretty soon me and her had our own sites up. I even remember helping her setting up her own site. Pretty ironic that she's helping me now, eh? But anyways, it was early 2006 that I started getting in the habit of being lazy and not dolling. I ran out of hosting time on my domain and I didn't doll that often. Not until recently have I began dolling again. And Juleah offered me my own space on her domain. I could not have done it without her.
Music: I can say that I am very openminded about music, but I do have some preferences. Josh Groban has got to be my favorite singer at the moment. I love his powerful, dramatic voice. I also have to admit I like Christina Aguilera (Fighter has to be one of my favorite songs). Other musicians I like are Daniel Powter, Regina Spektor, Led Zeppelin, Evanescence, and The Fray.